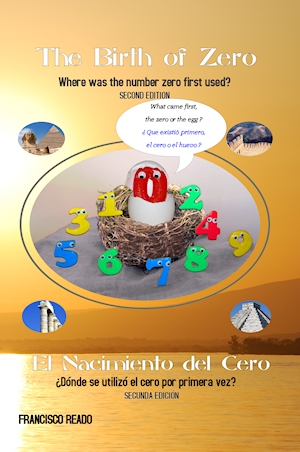 Welcome to my site. I'm F. Mendocino, also known as Francisco "Pancho" Reado.
Español
After years of writing poems, songs, movie scripts, political reports and more, I finally decided to publish a book.
The Birth of Zero is a search around the world to find out where was the number Zero first used.
Buy it here:

From Amazon.com
Digital copy forKindle version.
---